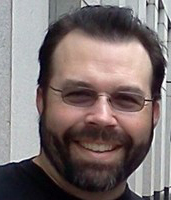 Robert Renzulli

Former Chief Information Security Officer (CISO), Port of San Diego
Senior Maritime Security Engineer, Stephenson Technologies Corporation
Robert Renzulli is the Senior Maritime Security Engineer for Stephenson Technologies Corporation (STC), a Nonprofit 501(c)3 Louisiana State University (LSU) Affiliate. He is the former Chief Information Security Officer (CISO) for the Port of San Diego, where he was responsible for the overall security and strategy for the Port Authority District. He has 25+ years of experience in Innovation and R&D in Air Defense, Military Intelligence (TAC-EW), Law Enforcement, Federal and State Agencies, Critical Infrastructure, and Commercial and Private sector enterprises.
As the former CISO for Port of San Diego, Mr. Renzulli was the first Board confirmed CISO since the Port Authority was established in December 1962. He successfully led the Incident Response/Investigation teams as the Incident Commander during a Ransomware event in 2018. Robert collected critical forensic data provided to Law Enforcement, which contributed to Indictments of two foreign Nationals that had targeted more than 230 public safety institutions, including U.S. hospital systems and governmental entities.
Robert also currently serves as a Special Advisor for the San Diego Cyber Center of Excellence (CCOE), Subject Matter Expert for the Sector San Diego Area Maritime Security Committee (AMSC) Cyber subcommittee. Security Advisor for National Foundation for Autism Research (NFAR) Cyber Workforce Development Think Tank.