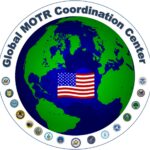 Randall "Keith" Nelson, U.S. Coast Guard (Retired)

Senior Facilitator
U.S. Global Maritime Operational Threat
Response (MOTR) Coordination Center (GMCC)
Mr. Randall Nelson, U.S. Coast Guard (Retired) has been the senior MOTR facilitator of the U.S. Global Maritime Operational Threat Response Coordination Center (GMCC) since 2015. The GMCC coordinates the U.S. Government's whole-of-government response to maritime threats, including drug trafficking, migrant smuggling, illegal fishing, and piracy. The GMCC is a Department of Homeland Security office within the U.S. Coast Guard and operates as the primary U.S. coordination center for the Maritime Operational Threat Response Plan of the U.S. President's Maritime Security Policy.
Mr. Nelson served on active duty in the U.S. Coast Guard for 23 years, retiring in 2014. Coast Guard assignments included serving as the Chief of Law Enforcement Policy at Coast Guard Headquarters, Chief of Response and Enforcement Division Chief at Coast Guard Sector Miami, FL, Chief, Administrative and Coordination Staff, Coast Guard Headquarters, Operations Directorate (G-O), Operations Officer onboard cutter's DALLAS and COURAGEOUS, and Deck Watch Officer onboard the cutter COWSLIP.
Mr. Nelson graduated from the United States Coast Guard Academy in 1991 with a Bachelor of Science degree in Electrical Engineering. Mr. Nelson also earned a Master of Science degree in Electronics Engineering from the University of Washington in 1997.