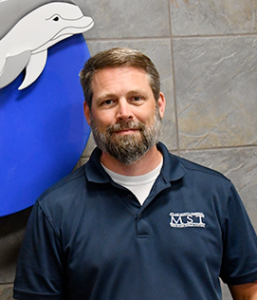 REgan Lipinski

Training Director
Atlas North America
Regan L. Lipinski is the Training Director for Marine Sonic Technology, where he develops training courses and Instructs Police, Fire, & Military on how to Locate, Document, and Recover Criminal Evidence, Historical Artifacts, and Derelict Mines. He began his position after serving 18 years in Law Enforcement with a primary focus on Maritime Security & Investigations.
In 1996 Regan joined the U.S. Army as a Military Policeman and transferred into Military Police Investigations where he spent most of his military career. He served on many specialized teams to include SRT (Special Reaction Team), DST (Drug Suppression Team), QRF (Quick Reaction Force), but his primary function was plain clothed Investigator for crimes against people.
In 2002 he left the Army and began a career with the Newport News Police Department in VA where earned the rank of Master Police Officer and was in charge of the Marine Unit along with serving on the TOU (Tactical Operations Unit / SWAT). During his tenure he developed the Basic Marine Operations Course which was used throughout the State of VA. He was bestowed many awards to include a Silver Medal of Valor & a Commendation from the United States Senate.
In 2011 while still working for the Newport News Police Department he was asked to serve as a Federal Special Agent with CGIS (Coast Guard Investigative Service) in the Coast Guard Reserve where he would be a liaison between Federal and State investigations into a variety of circumstances.