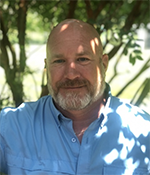 Ryan M. Heard

Special Boat Operator Chief (Ret.), U.S. Navy
Vice President, Armor Marine
Watercraft Program Manager, Q.E.D. Systems, Inc.
Ryan M. Heard was born in Jamestown, Ohio. He joined the U.S. Navy after graduating high school in June 1993 and served honorably for over 24 years with 20 years in Special Operations Boat Teams. He is a combat veteran with extensive experience leading Boat Detachments while carrying out Special Operations Missions. He initially completed shipboard tours as an Operations Specialist (OS) onboard USS Savannah AOR-4 and USS Anzio CG-68. His three-year tour onboard ship led him to realize that his talents could be better served in small capable teams that that produced strategic impact. He screened for Special Warfare Combatant Craft Crewman (SWCC) training and successfully classed up in SWCC Class 26. Upon graduating, he checked into his first team, Special Boat Team 12 in Coronado California where he honed his skills and quickly advanced through the ranks. Throughout his Navy career, Ryan served at all three Special Boat Teams 12, 20 and 22 and completed a tour at the Headquarters Naval Special Warfare Group Four. During his SWCC career he did 9 deployments and multiple small tours in CENTCOM, AFRICOM, PACOM and EUCOM as Boat Captain, Team Chief and Senior Enlisted Adviser.
His career was abruptly cut short after sustaining debilitating injuries to his head, back and hip due to the crushing blows that he and other SWCC sustain while standing onboard highspeed boats. Ryan was medically retired in 2017 as a Special Operations Boat Operator Chief, (Special Warfare Combat Crewman Master). After retirement he has worked multiple jobs gaining more experience on different types of boats and in various capacity in his quest to master project management. His experience during his military career and after, has allowed him to gain knowledge on different fronts and address the different needs of the operators working in the Marine industry. Previous work experience since retirement ranges from Director of Operations SeaSmart Global, Captain Towboatus, Dock Master, Portsmouth Boating Center, Senior Training Specialist, WR Systems. Training NECC/COGENT Captain, Cardinal Point Captains. Carderock Combat Craft Division, Program Manager, Fairlead Boat Works, Small Boats shop, Senior Test and Evaluation Specialist, OPTEVFOR, US Navy Operational Test and Evaluation Force, Captain, Hampton Roads Charters, Program Manager, Q.E.D Systems Watercraft/Small Boats Division.
Ryan is currently Vice President of Business Development for Armor Marine where he leads a team of professionals, educating boat builders and operators on cutting edge technology that prioritizes operator safety over all else. ARMOR Marine is an engineering and technology driven boat manufacturer dedicated to maritime safety, security, and defense. We offer innovative boat designs with optional ballistic protection optimized for situational performance and reduced lifecycle costs.