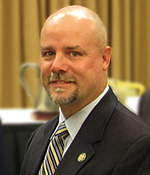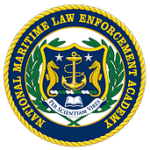 Mark DuPont

Executive Director
National Maritime Law Enforcement Academy
Mark DuPont has provided expert consultation, assessments, intelligence, predictive analysis, training, exercises and evaluation for the port security, maritime law enforcement and emergency responder community. With over 35 years of organizational and entrepreneurial leadership, as a maritime law enforcement/military/port security specialist, he provides a unique blend of federal, state, local, private, and non-profit sector perspective and knowledge.
As a Master Training, facilitator, and instructional designer with the motto of "Praeparo Custodis" (Ready the Guardians,) Mark DuPont contributes to the enhancement of the response, prevention and protection capabilities of maritime public safety professionals throughout the world, having developed and implemented a national standard of training and certification recognized by all 50 United States and six US territories, and the United States Coast Guard.
Mark's positions and achievements as the Chief Intelligence Office for the State of Florida's FWC (the largest conservation law enforcement agency in the world), and as a Homeland Security and Intelligence Officer for the United States Coast Guard, give him a wealth of experience to share.