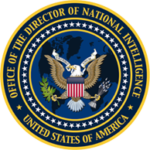 Charles C. Culotta III

Deputy National Intelligence Manager for Maritime
Office of the Director Of National Intelligence
Captain Culotta currently serves as the Deputy Director of the National Maritime Intelligence-Integration Office (NMIO). In 2016, NMIO was formally designated as the National Intelligence Manager for Maritime by the Director of National Intelligence. Within the Office of the Director of National Intelligence, NMIO works to advance maritime intelligence integration, information sharing, and national-level Maritime Domain Awareness.
CAPT Culotta's prior operational assignments include serving as a Deck Watch Officer and Maritime Law Enforcement Boarding Officer on USCGC DECISIVE (WMEC 629), Marine Inspector and Investigating Officer at Marine Safety Office New Orleans, and Chief, Vessel Boardings and Security at Sector San Francisco where he planned and executed anti-terrorism operations including armed Ports, Waterways, and Coastal Security boardings and Positive Control Measures on High Interest Vessels.
Following graduate school, Captain Culotta served in multiple staff assignments. Captain Culotta most recently served at the Coast Guard Personnel Service Center in Washington, DC where he was responsible for managing the Officer Evaluation System for the officer corps.
Captain Culotta is a graduate of the U.S. Coast Guard Academy where he earned a Bachelor's of Science degree with honors in Marine and Environmental Science. His personal awards include the Coast Guard Meritorious Service Medal, Coast Guard Commendation Medal, Coast Guard Achievement Medal, and the Commandant's Letter of Commendation.